Dr. Don Keathley
President and Founder
Dr. Keathley was born in Battle Creek, Michigan and lived there until he graduated from Marshall High School. Don is married to his wife Linda and they have two grown married daughters Janell and Shawn and four grandchildren . He has pastored churches in Michigan, Wisconsin, Florida and is the founding pastor of Grace Point Community Church in Houston, Texas. Grace Point was established in 1987 and is a nondenominational community church. Don has received degrees from Olivet Nazarene University and a PhD degree from Barnham Graduate School and Seminary. As president of Global Grace Seminary he brings over 40 years of pastoral experience and a heart to develop leaders who are on the cutting edge of the message of grace and the finished work of the cross. Follow his ministry by clicking right here!
Dr. Cecil Cockerham
Co-Founder
Dr. Cecil Cockerham is married to Janet Frazee Cockerham for "more than a day" as he often says. They have 4 adult children, many grandchildren, and some great-grandchildren. They are member of Grace Point Community Church.
He is the co-founder of Global Grace Seminary.
His education includes a Doctor of Psychology, Doctor of Divinity, Certified Anger Management Therapist, a Certified Emotional Freedom Techniques Practitioner, Peacemaker Training I, II, and III – A Biblical Guide to Resolving Personal Conflict, a Divine Healing Technician, trained by the John G. Lake Divine Healing Institute, and holds a Mediation and Advanced Dispute Resolution Certificate. He has been involved in Higher Education since the mid 1980's. He earned his Doctorate Degree by developing College-Level Curriculum in biblically based counseling.
Dr. Steve McVey
Professor of Grace Theology
Dr. McVey is also the President of Grace Walk Ministries, a discipleship training ministry located in the Tampa Bay area. He is the author of the books Grace Walk, (Harvest House, 1995) Grace Rules, (Harvest House, 1998), Grace Amazing (Harvest House, January, 2001), A Divine Invitation (Harvest House, July, 2002), The Godward Gaze (Harvest House, 2003), The Grace Walk Experience (Harvest House Publishers 2009), Walking in The Will of God (Harvest House, 2009), Journey Into Intimacy (Grace Walk Resources, LLC 2008) 52 Lies Heard in Church Every Sunday (Harvest House 2011) and Helping Others Overcome Addiction (co-authored with Mike Quarles – Harvest House 2012). Over 550,000 copies of Steve's books have been published in fifteen languages. He and his wife, Melanie live in Tamp Bay. They have four adult children and five grandchildren. Follow his ministry by clicking right here!
Wm. Paul Young
Professor of Grace Theology
We live in a world where 'normal' does not truly exist except as a concept or wishful thought. For each of us, where and how we grew up plays a foundational role in our sense of 'normal', and only when we begin to experience the 'bigness and diversity' of the world are we tempted to evaluate our roots.
I thought the way I grew up was 'normal' but most would probably agree that my history and journey have been a bit unusual. The eldest of four, born May 11th, 1955, in Grande Prairie, Alberta, Canada, the majority of my first decade was lived with my missionary parents in the highlands of Netherlands New Guinea (West Papua), among the Dani, a technologically stone age tribal people. These became my family and as the first white child and outsider who ever spoke their language, I was granted unusual access into their culture and community. Although at times a fierce warring people, steeped in the worship of spirits and even occasionally practicing ritualistic cannibalism, they also provided a deep sense of identity that remains an indelible element of my character and person.

Brian Zahnd
Associate Professor of Applied Theology
Brian Zahnd is the founder and lead pastor of Word of Life Church, a non-denominational Christian congregation in Saint Joseph, Missouri. Brian and his wife, Peri, founded the church in 1981. Brian is also the author of several books, including, Water to Wine, A Farewell To Mars, Beauty Will Save the World, and Unconditional?: The Call of Jesus to Radical Forgiveness.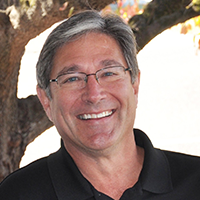 Dr. C. Baxter Kruger
T.F. Torrance Professor of Trinitarian Theology
Dr. C. Baxter Kruger, theologian, writer [and fishing lure designer] is the Director of Perichoresis Ministries. Baxter is a native of Prentiss, Mississippi. He and his wife Beth have been married for 30 years and have 4 children. A life long student of psychology, Baxter has degrees in political science, divinity, and earned his PhD.from Kings College, Aberdeen University in Aberdeen, Scotland under Professor James B. Torrance. He is the author of 8 books, including The Great Dance, Jesus and the Undoing of Adam and Across All Worlds, and recently the international bestseller, The Shack Revisited. He teaches around the world. He is an avid outdoorsman and holds two United States patents for his fishing lure designs. He is also the founder and President of Mediator Lures.
Dr. Maggie Russell
Professor of Counseling & Coaching
Dr. Maggie Russell specializes in teaching marriage and lay counseling ministry approaches to churches. She also provides relationship skills to couples so they have tools to work on their marriage. Maggie has been referred to as the "marriage whisperer" by her pastor because of her ability to see through the smoke screens and get to the cause of the fires in marriages and families.
Maggie was awarded the "2007 Texas Marriage Milestone Award" in Texas for her work in institutionalizing marriage education in the premarital process in Texas. The results of her efforts in 2007 became known as Twogether in Texas!
Maggie has 20+ years of experience in successfully coaching marriages out of the rocky waves into smooth waters. She believes every family is important. The history of her own parents' divorce is what gives her a passion and perspective of being the "Hope-Bearer" for couples in trouble.
Maggie established Northside Family Ministries counseling center in 2003. She trained volunteers to provide lay counseling and ministry in all areas of family needs through 2007. She was the director of Biblical Guidance Counseling at her home church in Conroe for 3 years (2014-2017). She trained and certified all the lay volunteers to provide viable counseling to the members and the community.
Maggie & Warren have been married since 1986 and live in N. Walker County, TX, were they enjoy visits from their 2 adult children and 2 grandsons.
Dr. Roy Richmond
Professor of Counseling and Applied Theology
Dr. Roy Richmond is a Scribe, Theologian, writer and President of Tree of Life Ministries International, Inc. He began ministry in 1988 and has pastored several fellowships. He resides in Oklahoma City, Oklahoma with his wife Donna, of 47 years. He ministers around the world by way of the World Wide Web. He travels abroad and across the United States ministering the Truthful Word, of the Grace of God, with a clear sounding Word. Father equipped Roy a Scribe to the nations. The mission, mandate and ministry on Roy's life, is to teach and explain, concerning the Grace of our Father, which is founded in the Truthful Gospel of Jesus Christ. The truth of Jesus' Passion was clearly revealed to the Apostle Paul and then John, and many others after them. However, what Paul and John was given needs no enlargement, except for removing what religious minded translators have done to what they wrote. Dr. Roy mines out the gold (divine nature) and the silver (redemption) and makes the Word understandable for the student and those who are hungry. The mandate and anointing on Roy's life is to eat the fat, and drink the sweet, and send portions unto them for whom nothing is prepared…. Neh. 8:10.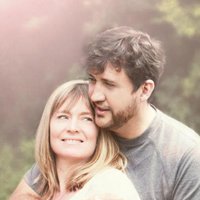 Andre Rabe
Associate Professor of Grace Theology
Andre and Mary-Anne Rabe have been passionate communicators of the good news of Jesus Christ since 1990. Their message has taken them to some of the most obscure corners of the earth as well as to some of the most well known cities. Whether it's a small group or a large church, whether its an academic audience or a charismatic party – to inspire love remains equally relevant. They have published five books and two music albums that reflect the unique focus of this message. The course 'Word Made Flesh' has been translated into a number of languages and used in many churches and small groups.
Mike Miller
Associate Professor of Grace Theology
Father's House is a Church that was established in Northern Colorado in September of 1999 with a vision to bring to the region a message of the love and grace of God. Pastors Mike Miller and Marilyn Miller first began ministering in Fort Collins in 1978. They have faithfully presented the message of our Father's unconditional love and grace for over 30 years. Their ministry emphasizes the healing nature of God's grace and the effortless lifestyle of health that is the certain result of understanding His unwavering love. Caleb Miller joined his parents in September of 2001 and has since become the media and worship pastor at the church, helping with internet, worship, video and audio. In August of 2013, the church was handed over to he and his wife, Gabby to be the pastors for the next generation. Mike and Marilyn are still intimately involved in the fellowship and continue to teach and travel. You can visit their traveling ministry here.
John Crowder
Associate Professor of Trinitarian Theology
John and Lily Crowder have a passion to spread the exuberant love and joy of the supernatural gospel of Jesus Christ. John is an internationally recognized author, speaker, and advocate of mystical Christianity, with the ministry marked by creative miracles and unusual signs and wonders. They are on the forefront of a fresh renewal movement characterized by ecstatic joy and a recovery of the foundational preaching of the cross of grace. Their heart is to see the church and the world infused with its identity in Christ and a revelation of our union with Him.
Francois Du Toit
Professor of Grace Theology & Biblical Scholarship
In December 2000 Francois started writing the book, "God believes in You" which led to him being invited to speak at various Christian camps and churches. They are now back in full-time ministry since February 2004, and travel at least once a year abroad and almost every month into Africa and around South Africa. Francois has written several books in both English and Afrikaans, including God Believes in You, Divine Embrace, Done! and The Mystery Revealed. He is currently passionately engaged in continuing with The Mirror Translation. His work is being translated into several African languages as well as Chinese, Russian, Hungarian, German, French, Spanish, Polish, Portugese, Japanese, Dutch and Slovakian.
Mike Zenker
Associate Professor of Pastoral Ministry
Mike Zenker began pastoral ministry in 1990. Currently Mike is the Sr. Pastor of Hope Fellowship Community Church in Waterloo, ON. As well, he is the National Director for Grace Walk Ministries in Canada. Having been part of a number of different church denominations, Mike refers to himself as 'multi-tribal'. This has given Mike tremendous exposure to multi-faceted expressions of how believers respond to Jesus Christ. In 2000, Mike was deeply impacted by the book "Grace Walk" by Steve McVey. It was while reading this book that God revealed to Mike who he was in Christ and who Christ was in him. Realizing that he had not heard this truth 'packaged' like this before, he contacted Grace Walk Ministries and began the exciting journey of connecting with this ministry. In 2006, Grace Walk Canada was launched as a ministry to 'Share the Love and Life of Christ' across Canada. Now Mike spends his time teaching the foundations of who we are in Christ as well as the profound truth of who Christ is in us. The bride of Christ (the church) needs to have a deeper and clearer understanding of who God is and that He is lavishing His love on the world. When we see each other and the world as God sees, then true love (agape) will come flowing out of us towards others.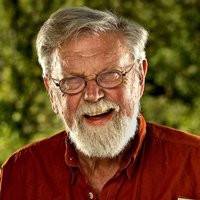 Malcolm Smith
Karl Barth Professor of Trinitarian Theology
Malcolm Smith was born in London, England as Europe was about to be plunged into WW2. He came to faith in Jesus Christ in his early teens and almost immediately experienced the fullness of the Spirit that was to change and redirect his life forever. From that day he had a passion to know the covenant love of God and how that love is worked out in our fellowship with God and loving one another. He began to preach at age fourteen and came to the United States in the early 1960's becoming a teacher and leader of the emerging renewal of the Spirit throughout all denominations. Since then he has traveled to almost every continent teaching the love of God. He now resides in Bandera, Texas and conducts retreats and a non-residential Bible School. He also travels throughout the U.S. conducting retreats and meetings in churches and organizations of all denominations. UnconditionalLoveFellowship.com
Craig Snyder
Associate Professor of Pastoral Ministry
Craig and Jonni Snyder have been married since 1976. They have four grown children and are expecting their eighth grandchild. Craig has been on staff with Campus Crusade for Christ, has been a pastor for 30 years and was also on staff with the Fellowship Of Christian Athletes. Since 2001, Craig has been working with Grace Walk sharing the wonderful life of Christ that was given at the cross with people all over the world. He has traveled extensively in many countries as the Director of Missions for Grace Walk Ministries and has seen God establish new ministries with Grace Walk all over the world as people come to know their identity in Christ and their freedom in Him.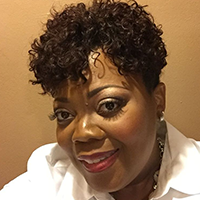 Alisa J. Henley, PHR
Associate Professor
Alisa J. Henley, PHR is an author, speaker, and entrepreneur. Alisa has empowered leaders of faith-based organizations to regain their focus and fulfill their mission through training & leadership development and strategic planning. She serves as the executive director for The Sunshine Organization where their focus is to create, grow and strengthen healthier faith-based organizations. Alisa is a subject matter expert in organizational effectiveness and growth. She has worked for Fortune 100 clients in a variety of industries including faith-based nonprofits, local government, and federal government. Alisa's recent experience includes partnering with high potential leaders in a faith-based organization to build change management skills in preparation for a shift in strategy. In addition, she recently developed a custom curriculum to build leadership, team effectiveness, and influencing skills among the research project leaders in a in a mega ministry/global nonprofit. Prior to starting her own business, Alisa was a managing consultant traveling the US developing organizational leaders. She serves as trustee on several national boards including the North America Missions Board (NAMB) and Blue River Baptist Association. Alisa travels the world delivering keynote addresses on Catching The Vision, Staying the Course.

Dr. Kay Fairchild
Professor of Applied Theology
Dr. Kay Fairchild is President and Founder of New Life Ministries, Inc.
She has traveled abroad and across the United States for more than thirty-five years ministering the Word of God and is currently pastoring, and counseling in Indiana.
Dr. Fairchild hosted her own television broadcast, Word of Life, which aired on channel 57 in Fort Wayne, Indiana. She has worked occasionally with LESEA Broadcasting in Indiana.
Dr. Fairchild is author of fifteen books. She has designed curricula in biblical studies and Christian counseling, which she taught at Florida Theological Seminary.
Dr. Brad Jersak
Professor of Pastoral Theology
Dr. Jersak is an author and teacher based in Abbotsford, Canada. He teaches New Testament and Patristics at Westminster Theological Center in the U.K. After serving as pastor and church-planter for twenty years, he now travels for Fresh Wind Christian Fellowship and serves as reader at All-Saints Orthodox Monastery. Brad's focus today is on writing accessible theology, facilitating 'listening prayer' seminars, and teaching college courses. His emphases are the Gospels, Cruciform theology , and contemplative spirituality applied to prophetic justice.
He is currently editor of www.clarionjournal.com and senior editor Plain Truth Ministries (www.ptm.org).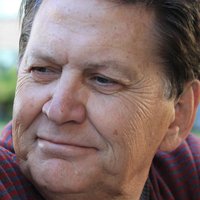 Andre' Oosthuizen
Associate Professor of Trinitarian Theology
Andre' Oosthuizen is the Founder of The Trinitarian Initiative, a ministry dedicated to imparting "Christ-Centred Perspectives for Christian Though Leaders," thereby igniting passion for Christ in the mind and heart of the Church.
Born from Dutch Reformed decent, Andre's quest for spiritual reality has taken him on a journey of discovery through a variety of contemporary movements in the modern Church world, both in South Africa and many other Nations.

Antoine Lee, M.Div, MBA
Associate Professor
Antoine Lee is the Senior Pastor of Central Christian Church (Disciples of Christ) located in the metropolitan area of Kansas City, Missouri. Central Christian Church (DOC) has a ministry legacy that spans over one hundred and twenty five years. Antoine Lee began his academic career at Morehouse College in Atlanta, Georgia where he studied Business and Theology. He completed his undergraduate work at Park University, earning a Bachelor of Arts (BA) Degree in Business Administration and Finance. Rev. Lee went on to achieve a Master's in Business Administration (MBA) from Park University, and also earned a Master of Divinity Degree (M.Div.) from Central Baptist Theological Seminary.
Karen Blankenship, M.A.
Associate Professor of Counseling
Karen Blankenship is a speaker and author. She has been involved in education and leadership development both nationally and internationally for over 30 years. As an advocate for citizen involvement in government, she has served the community both as a volunteer and an elected city official. Karen currently serves as Executive Pastor for Life Quest Church in Kansas City and is a Regional Speaker Trainer for Stonecroft Ministries. She has been an adjunct music education professor at Calvary Bible College in Kansas City and has co-authored a book titled SCARS Life Hurts….God Heals. Karen received her Masters of Arts degree from John Brown University.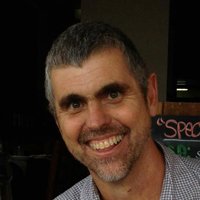 Stuart Johnson
Associate Professor
Stuart Johnson is married to Judith and has two adult children, Carmel and Ben , as well as a foster daughter, Isabella who is their last foster child and will be with them permanently. The Johnsons have been foster carers for 14 years and have had a total of 48 children come through their home.
Stuart the manager of trinityinyou.com and a board member of Perichoresis Australia. He is passionate about the gospel of Jesus Christ especially how it was understood by the ancient church. Before becoming a Christian, Mr. Johnson was a fanatical atheist. He had a mysterious encounter that he could not explain away and, at first, found much of Christianity very confusing. With the help of close friends, he found the answers he was looking for in Trinitarian theology which led him to the ancient church fathers. He now believe s we should endeavour to remain faithful to the very same gospel as was taught by the apostles and not follow after novelties. He says, "In doing so, we find Jesus Christ to be far bigger and far more powerful in His love than we could ever imagine. I hope I can share insights that will be valuable to your journey and the overall mission of taking this good news to the world."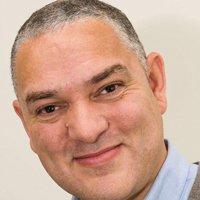 Paul Anderson-Walsh
Professor
Based in London England, Paul Anderson-Walsh is a teacher, author, a broadcaster, inspirational speaker, and church leader. He is the founder and director of The Grace Project.
The strap line of the Grace Project – "Discover who you really are" – articulates the heart and purpose of the initiative. Paul believes that many, if not most, Christians not only have yet to discover this truth but worse, in the absence of this awareness, they (we) are left to live out of our "own" resources with the inevitable consequences of burnout and disillusionment.
Paul's books: The Bonsai Conspiracy; Safe and Sound and Grace for Grown Ups all speak to this, his main emphasis, what he calls "the gospel to the saved" as expressed by the Apostle Paul in his letter to the Galatians – "It is no longer I that live but Christ that lives in me and the life that I now live, I live by the faith of the Son of God." [Gal 2:20].
Paul is a well-respected commentator who is called upon by the BBC television and he is a regular contributor on Radio. One Producer kindly said of Paul, "There are not many intellectuals who're able to unpack issues in a lay manner, that give clarity, wisdom with deep emotional understanding. He's popular amongst listeners and viewers alike."

Melissa Joy Wood
Professor
Melissa Joy Wood is a fourth generation minister. She has led in the capacities of worship pastor and senior pastor for over a decade. Melissa has an education in Communications and Theology which has afforded her the opportunity to be involved in many successful ventures.
She directed Avenue Revivalist Ministry School, she has taught high school public speaking, she leads marriage conferences with her husband, Rick, and itinerates on occasion. Melissa also authored the highly-acclaimed book, Eliminating Fear: How Removing the Fear of God Leads to Removing Fear in Life. The response to this book led to the development of Fearless Joy Ministries, where she and Rick focus on releasing people into a life free from fear and full of joy through the gospel of Jesus.
Melissa has been married to Rick since 2001, and they have three amazing children. They currently live in Portland, Oregon, where they enjoy life and ministry.
David Knapp has been a sought after national speaker including in Britt Worldwide, a marketing associate of the Amway Corporation. He is a published writer: Grit Newspaper; Christian Herald Magazine; Brown Gold Magazine; The Gospel Herald Magazine; and a regular contributor to Union Gospel Press publications. Knapp has served as a regional public relations director for an international religious non-profit, New Tribes Mission, an administrator and professor at the junior college level; New Tribes Bible Institute and Frontier School of the Bible. David Knapp continually works at developing small businesses, including his most recent with Oxi Fresh Carpet Cleaning. But he counts his greatest joy and accomplishment as the proud father of eight children and the devoted grandfather of 28.
David's latest book, I DIDN'T KNOW WHAT TO SAY: Being a Better Friend to Those Who Experience Loss, is already an Amazon best seller.

Mike Dowling
Associate Professor of Counseling
Professionally Mike Dowling is an Information Technology leader currently leading an international team of about 140 people.
More importantly, Mike is a 30 plus year member of Christ's Kingdom. He has worked with recovering addicts,people in failing relationships, disadvantaged youth as well as women and men facing crisis situations. He has also served as discipleship teacher in both church and small group settings, and served as a prayer leader forYoung Life Urban in the Southwest Houston area. He has been trained and has served as an Ultimate Journey facilitator since 2010. Based on his years of counseling service since 2004 in settings such as a crisis pregnancy center, a teen challenge center, and a local church, he brings a focus on the practical aspects of volunteer biblical counseling.
Roy Wooten is one of the "real life" football players from the era that the movie Friday Night Lights was based upon, but he is best known for helping thousands of people improve their relationships through humorous, transformational and inspirational retreats, seminars and workshops. He and his wife, Devra are co-authors of "The Secret to Lifetime Love", "Life Together Forever Marriage Enrichment Curriculum", and many others. He is also the author of, "Full Throttle Into Fatherhood" for young and expectant fathers.

Lisa Roitsch is passionate about seeing the Kingdom of God made manifest through His children. As an ordained minister, she is a compelling Bible teacher and loves to draw people into experiencing their own personal encounters with God in new ways. Her deepest desire is to see men and women filled with an understanding of who they are in Christ and to fully realize who their heavenly Father is. Convinced of the power available to all God's children, Lisa is motivated to share how God views each of us so that we can be free to walk in the joy, peace and prosperity He came to give us!
Seeing people set free from bondages that have kept them from experiencing God's love has been the driving force in Lisa's ministry.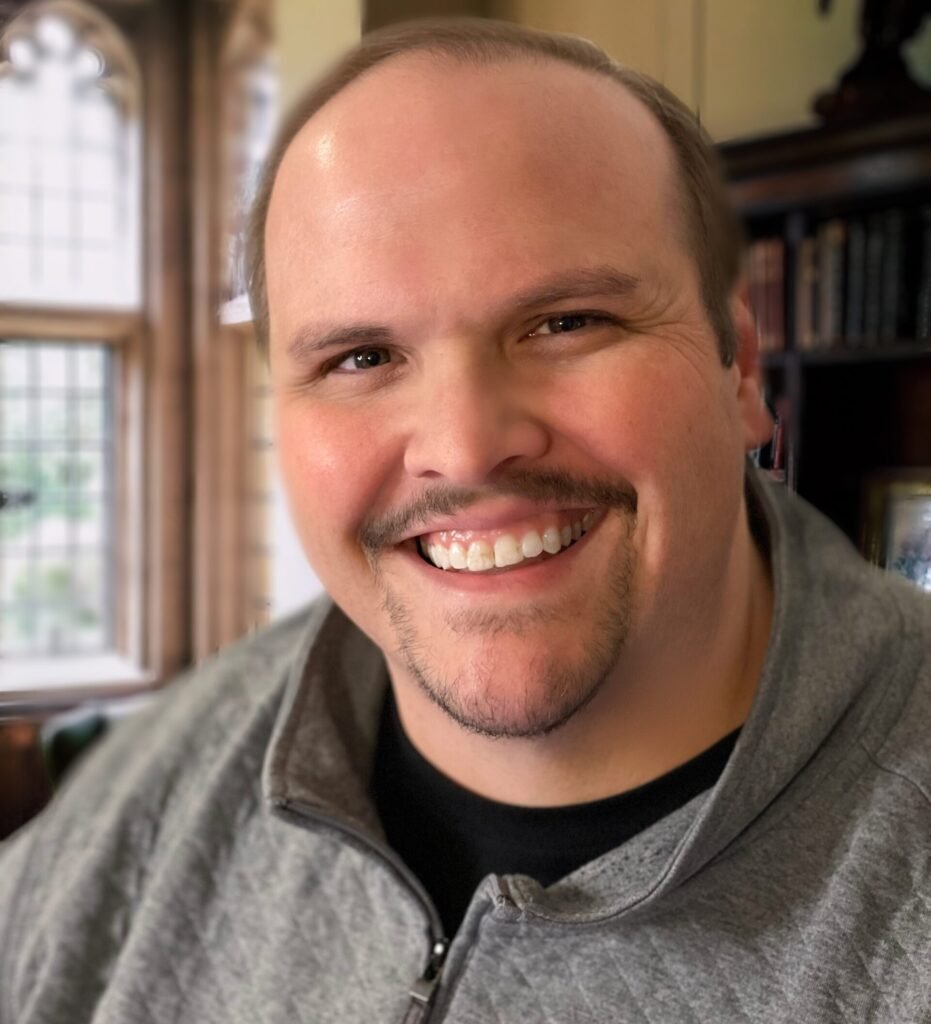 Dr. Matt Pandel
Dean for Academic Affairs and
Professor of Trinitarian Theology & Coaching
A trained behavioral psychologist and theologian, Dr. Matt Pandel is first and foremost a communicator. His experience is varied and includes over two decades in mental health practice and academia. He holds terminal degrees in Theology and Psychology, as well as having completed undergraduate and graduate work in education, ministry, and family therapy.

As a psychologist, he is a member of the American Psychological Association and the Societies for Pediatric and Clinical Neuropsychology, holding board certifications in trauma and telehealth.

As a theologian, he is a member of the Society for Biblical Literature and the T.F. Torrance Theological Fellowship, with specialization in curriculum development, doctoral supervision, and Trinitarian Theology.

In addition to his work as Academic Dean and Professor of Trinitarian Theology and Coaching at Global Grace Seminary, Dr. Pandel is a published author, maintains a private consulting practice, is Director of the Unconditional Grace Ministerial Association, and serves as a regional mental health advisor to local governments. He resides in the picturesque Shenandoah Valley of Virginia with his wife and best friend, Carrie.

To learn more about Dr. Pandel, click here